Mark & Joyce's new house - Page 7
The rest of 2016
Well, a few months have come and gone, and I did not do a good job of keeping up with these pages.

We're basically moved. There are still a few things over at the old house, but it will be on the market next month.
We've been busy building the dog kennel, as well as completing some little tasks around the new house.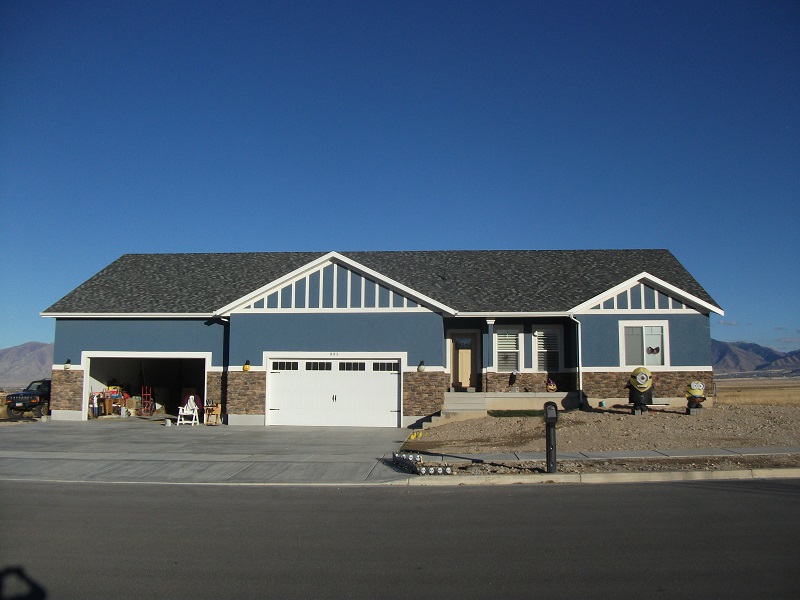 Here is a shot at Halloween. Joyce got a couple of inflatable Minions and we put plastic jack-o-lanterns on the
front garage lights. We had to tie some of the stuff to concrete blocks so the wind wouldn't carry them to another
state!



On Thanksgiving day we put a horse stall mat on the floor in the laundry room. We love
the main floor laundry, but with the tile floor it was a bit loud. Tractor Supply had 3/4 inch
thick rubber mats for use in horse stalls, and I figured that would cushion the washer
and drier, as well as dampening the sound. It worked!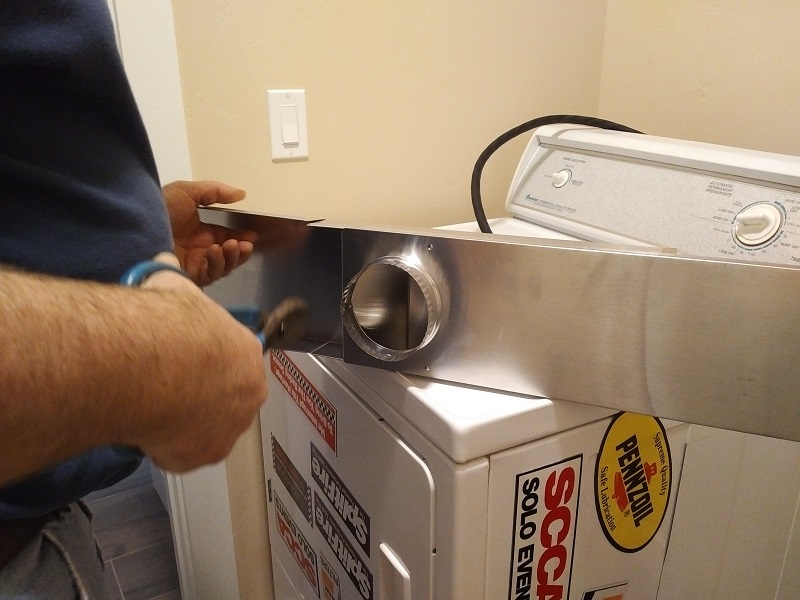 I also installed an offset vent. This allows the dryer to sit back tighter to the wall. It required a little trimming to fit.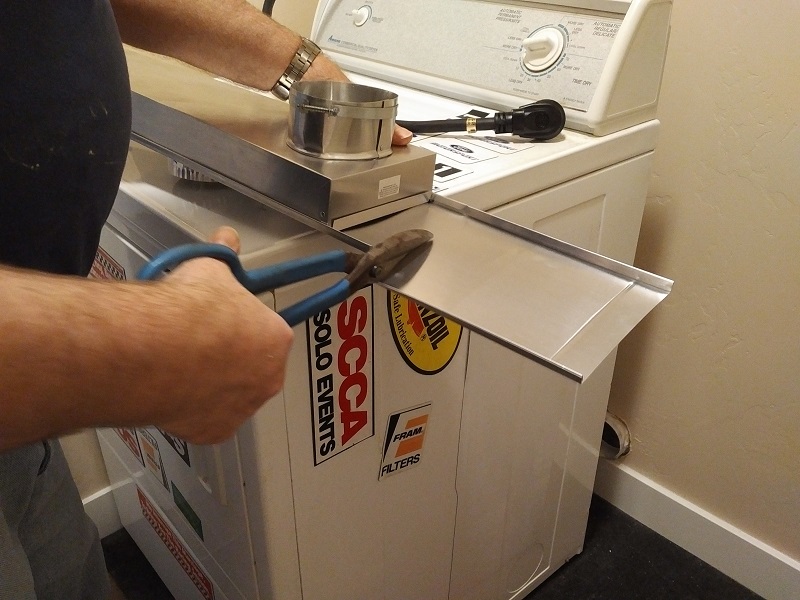 Still trimming.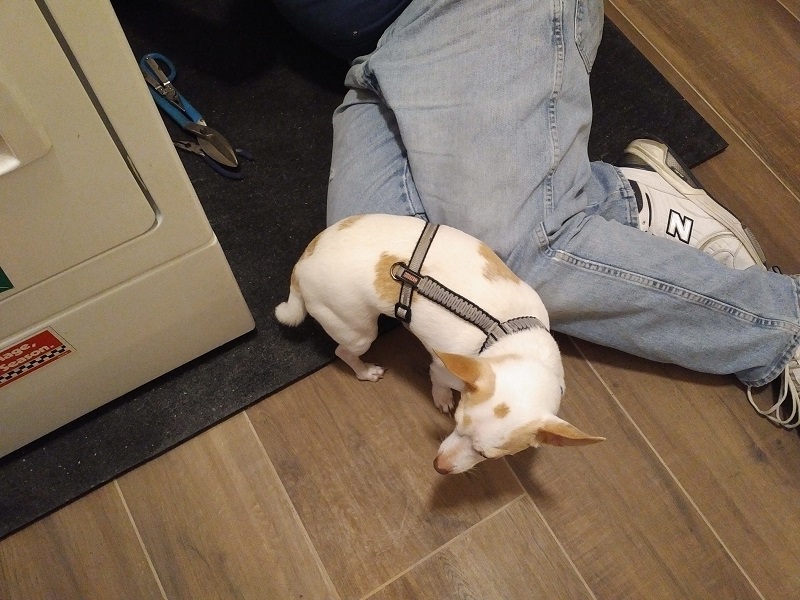 Derby insisted on helping with the install.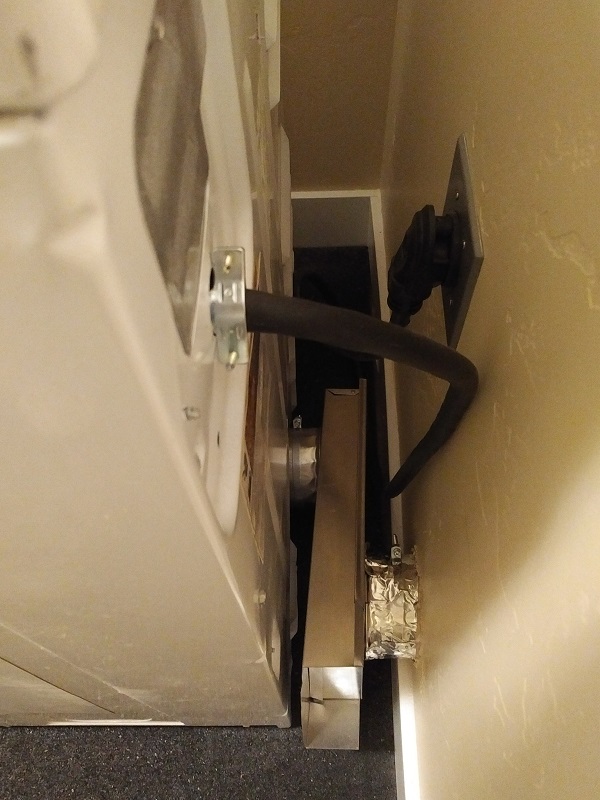 A look at the installed vent



Both the washer and dryer back in the laundry room and sitting on the mat. The dryer is ready to go racing.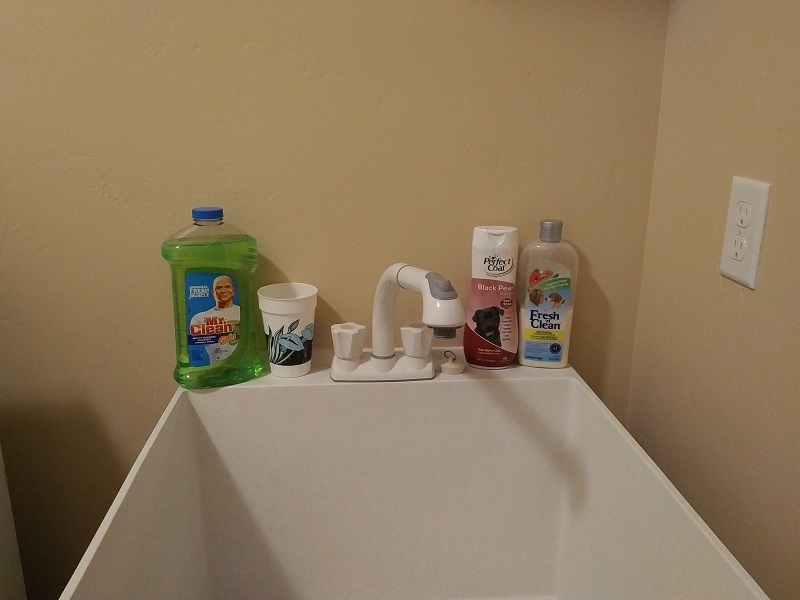 The laundry sink. Joyce wanted one of these to make it easier to give the dogs their baths.



here we're decorated for Christmas. At least as much as we are going to do this year. next year we should have more
time to hang lights and string cords. Also, the landscaping should be done so we don't have to deal with mud.



Previous Page
The Dog Kennel
Back to the Index Page

Last modified 12/18/2016