Mark & Joyce's new house - Page 4
May 1st through the 31st
Well, we're into May! Spring has finally settled in to stay. So, it's warmer, and it rains every few days.
Nothing like the rains in the Midwest, but enough to get everything on a construction site muddy.



The stucco prep work is mostly done. They've applied a heavy paper covering, and then applied the trim boards. 05/02/16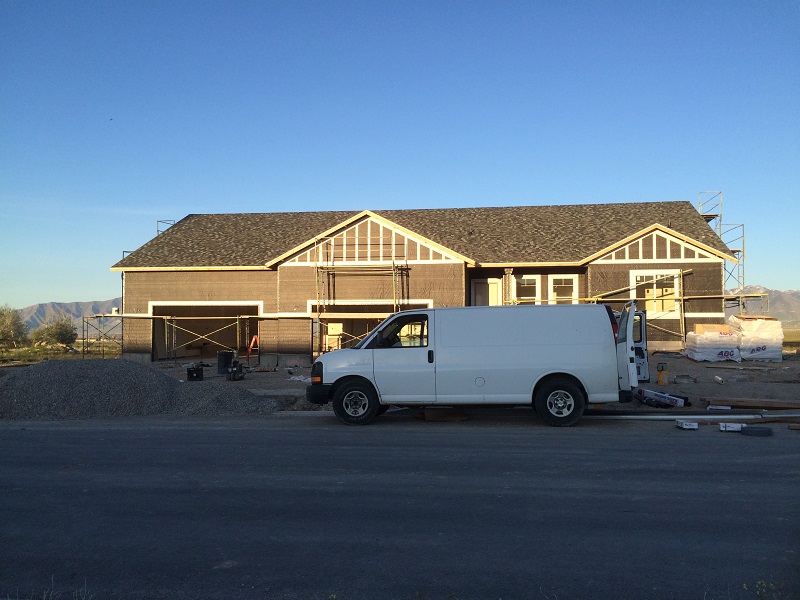 Our front of the house shot. The soffit guy is working so his van is in the way. But, you can see the stucco prep and the
battens in the gables. 05/02/16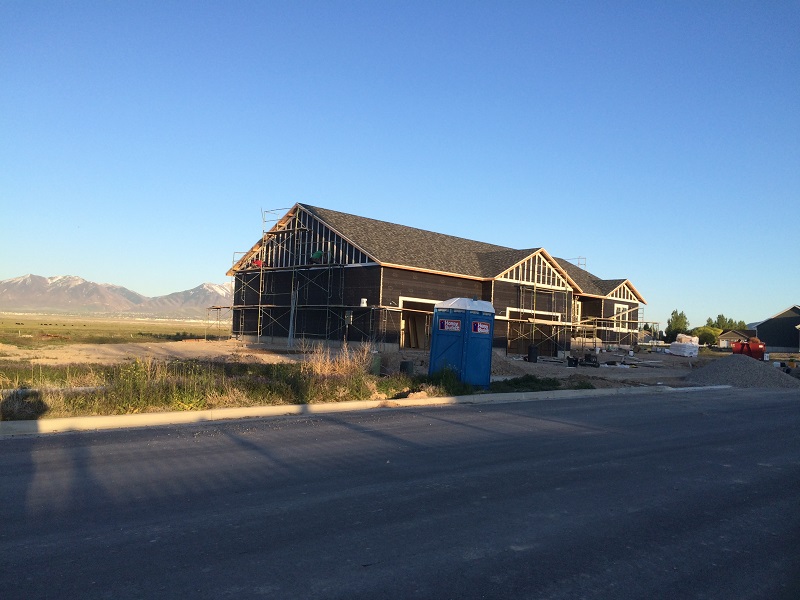 Same on the north side of the house. So far, no neighbors to the north or south in the adjoining lots. 05/02/16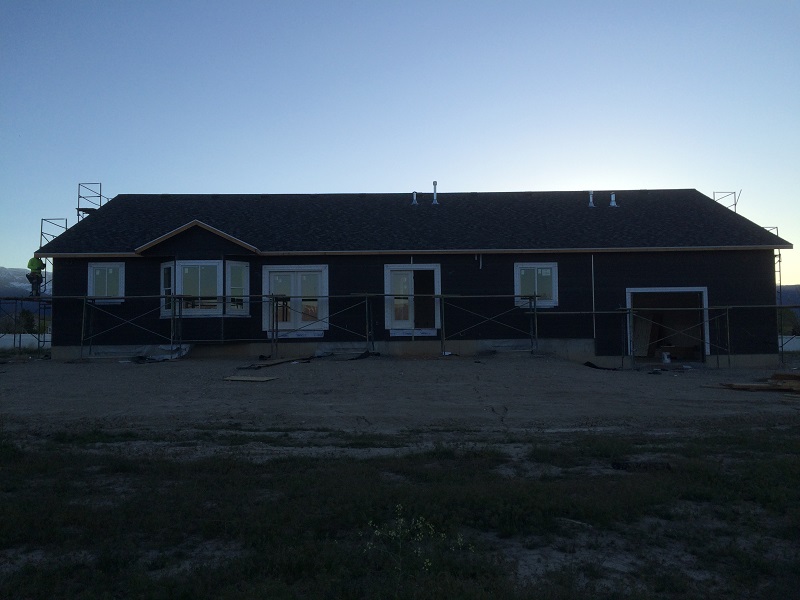 The back of the house. The soffit guy is working at the south-east corner. 05/02/16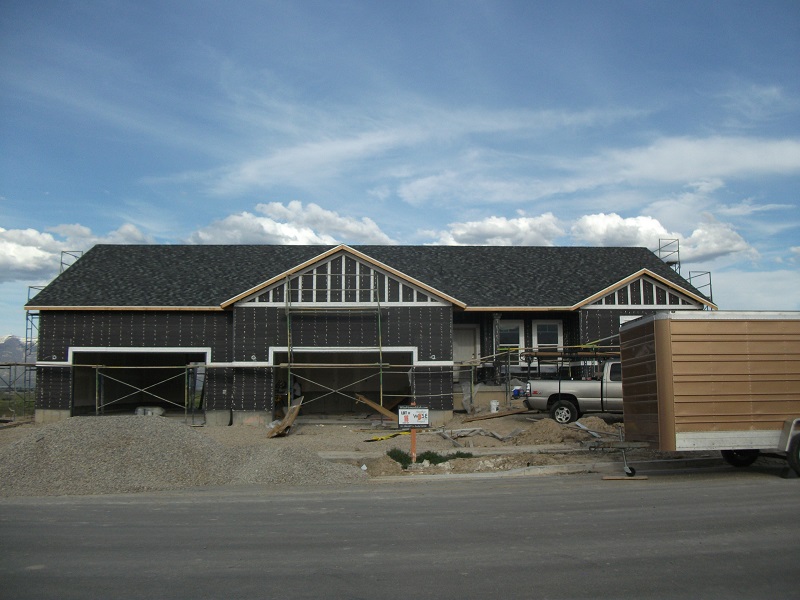 Here you can see where they applied the "chicken wire" and have little dabs of sealant holding it in place. I call it
chicken wire since it looks just like the stuff we used for chickens years ago, just a slightly heavier gauge. 05/04/16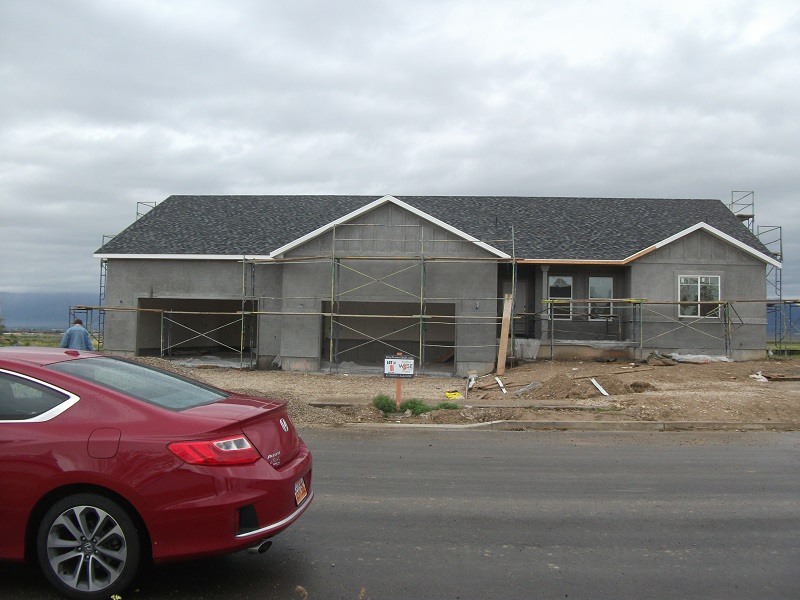 Now it has a coat of stucco applied. 05/08/16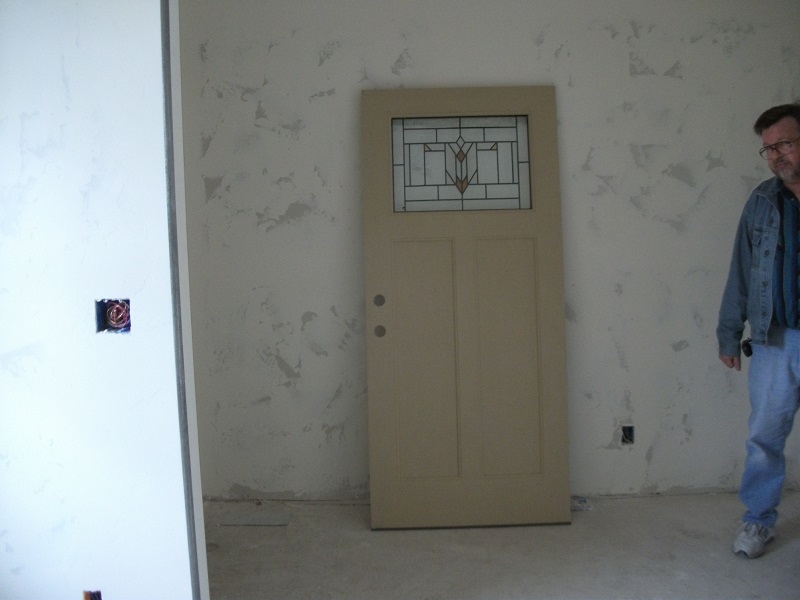 Our front door. It will be stained Oak color, then mounted in the frame that is already installed. There's also some old
fat guy standing there. Just ignore him. 05/08/16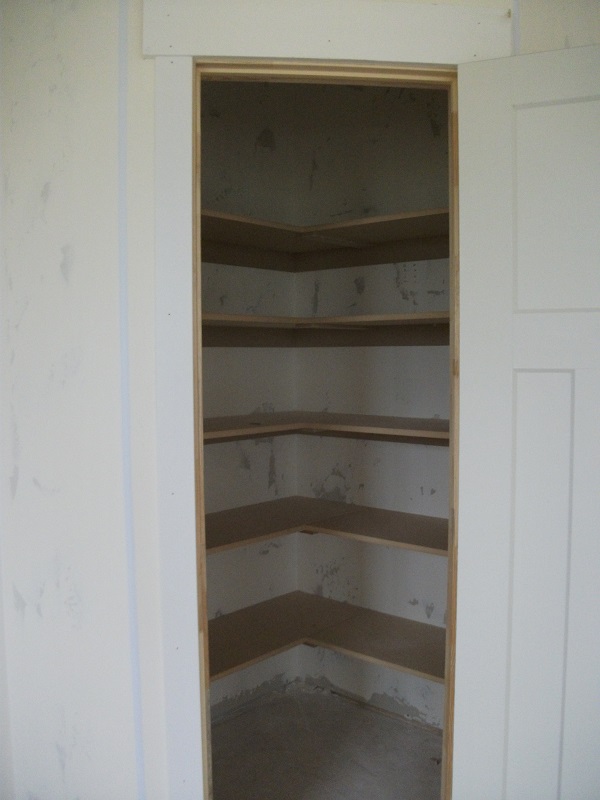 The interior of the kitchen pantry. 05/08/16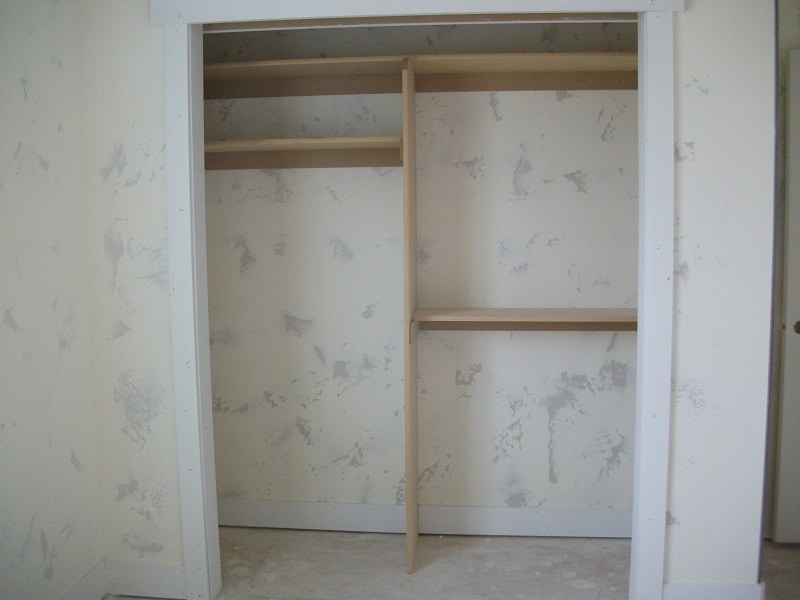 This is how they do the bedroom closets. There will be hanging rods in 3 places. 05/08/16



A look down the hallway to the west. Taken from the area between the kitchen and the great room. 05/08/16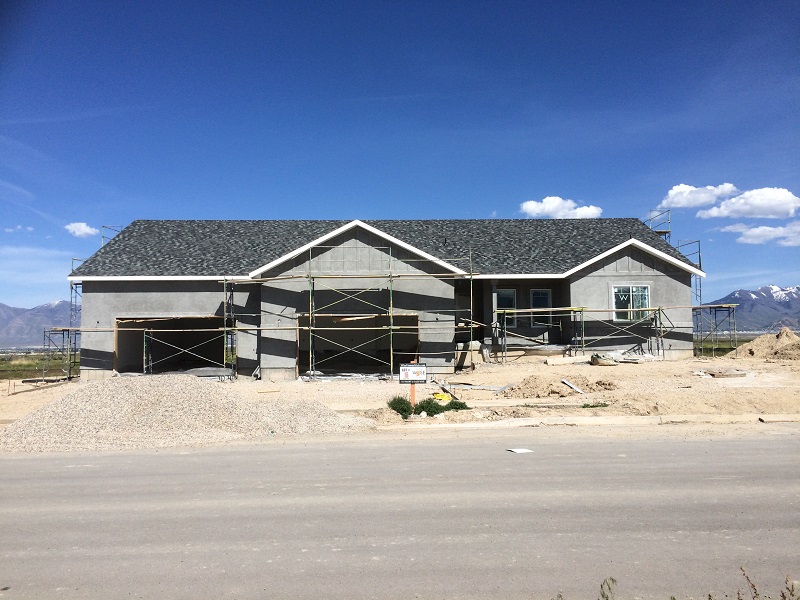 About the same outside. They've finished the fascia trim and have done some more detail work. 05/13/16



All the interior doors lined up for the painter. 05/13/16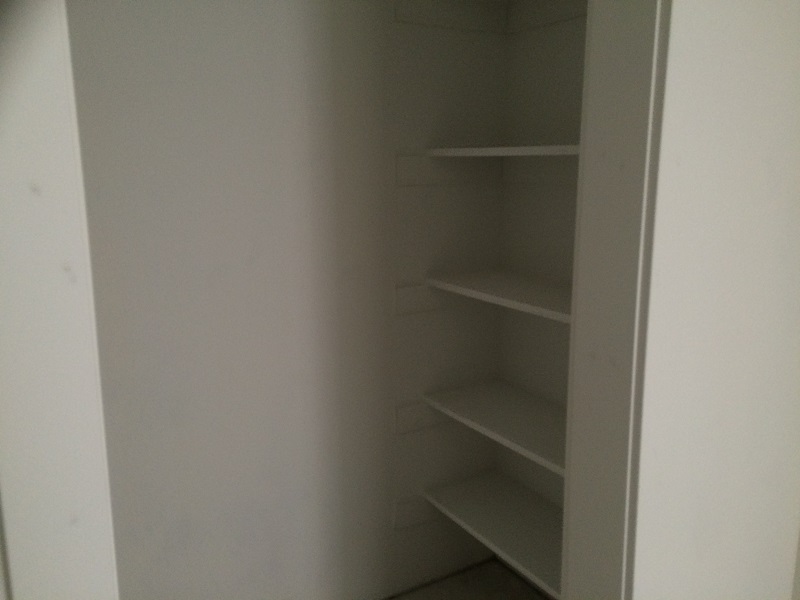 The linen closet shelves off the laundry room. Now painted with their first coat of paint. 05/13/16



This is the laundry room. Laundry sink to the right, then washer, and dryer to the far left. 05/13/16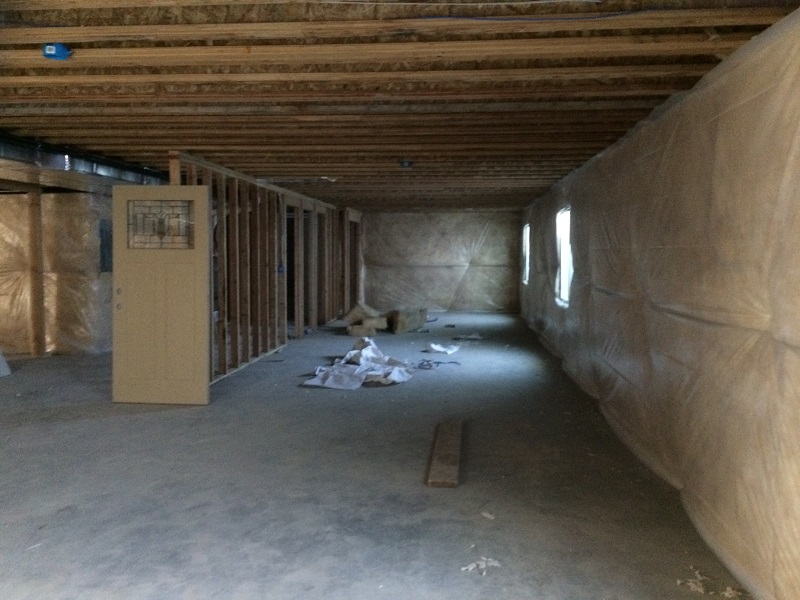 Basement. The front door got moved down here for the painter. Walls are insulated. We chose to not completely
finish the basement to save a bit of money. We did have them finish the bathroom. 05/13/16



Just the rear of the house with the first coat of stucco applied. 05/13/16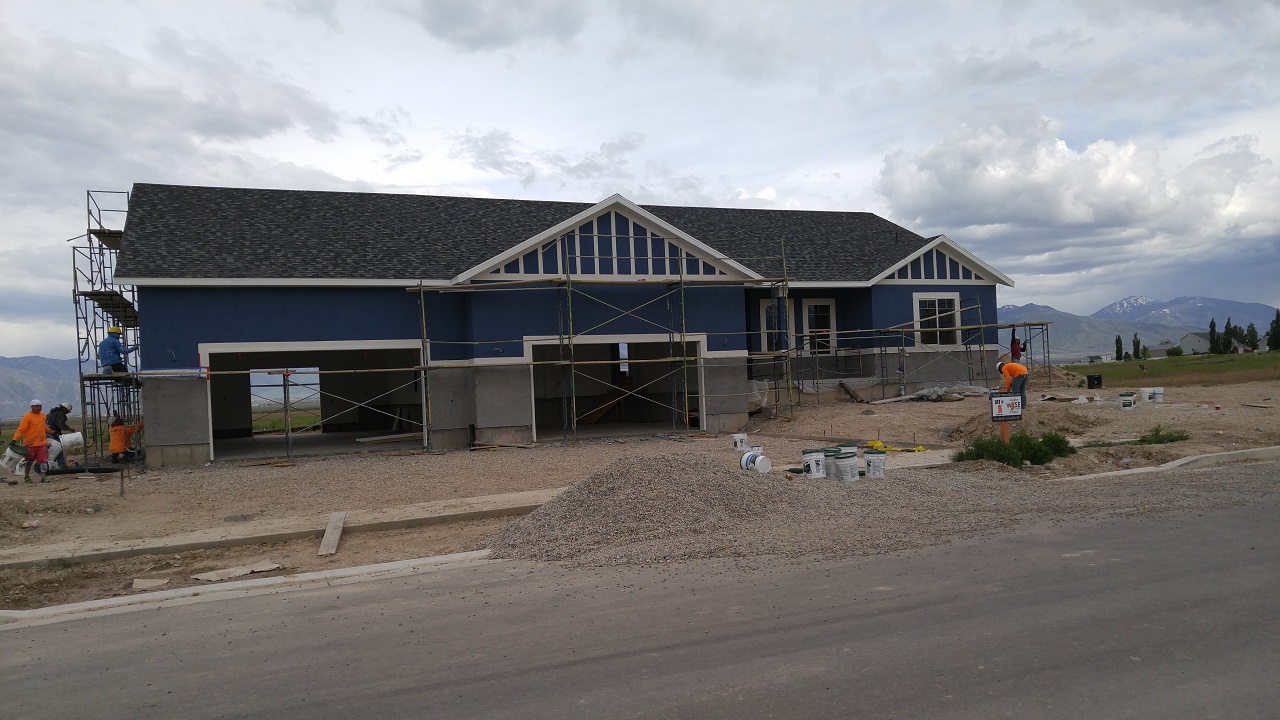 Color Coat!!! It's Blue!!! They're putting on the color coat of the stucco today. 5/24/2016
The lower gray area will have stone on it soon.



The interior is beige with white trim. They also put down the tile today. No grout yet. 5/24/2016



North side and a better look at the color. 5/24/2016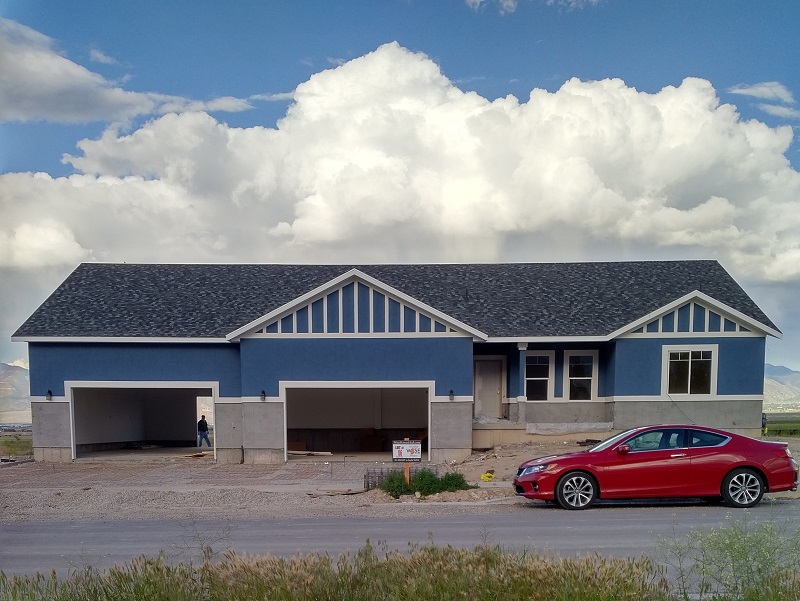 A shot of the front on Friday evening, 5/27/16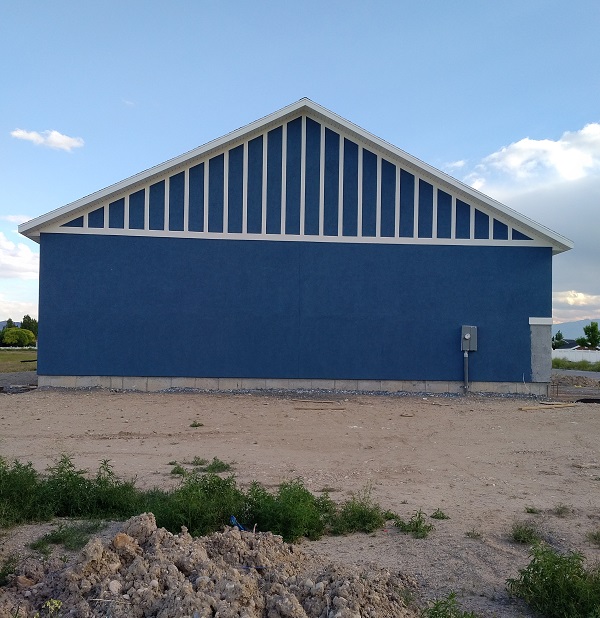 North side outer garage wall. 05/27/16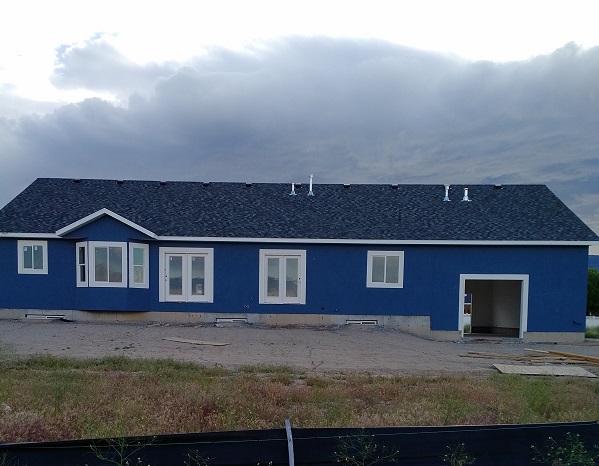 The back side. 05/27/16



And finally the south side. Bedrooms left and center, kitchen to the right. 05/27/16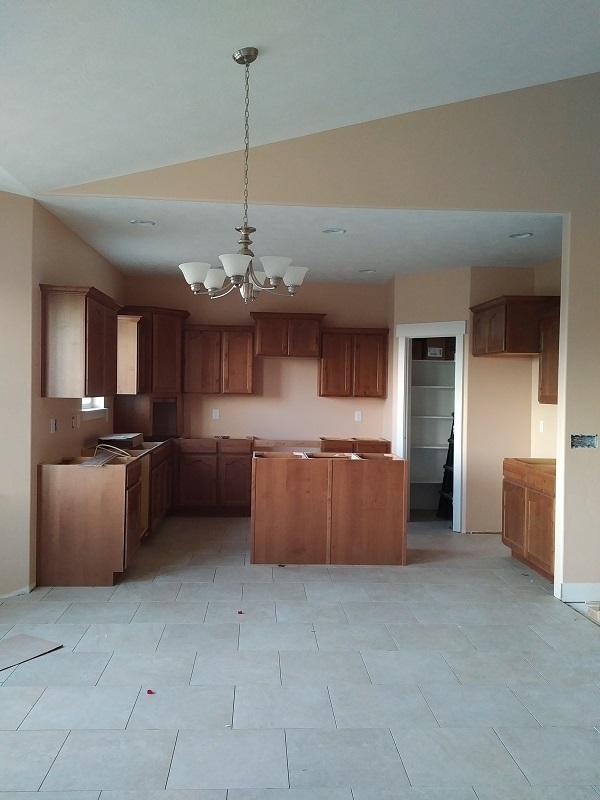 Kitchen and dining nook. 05/27/16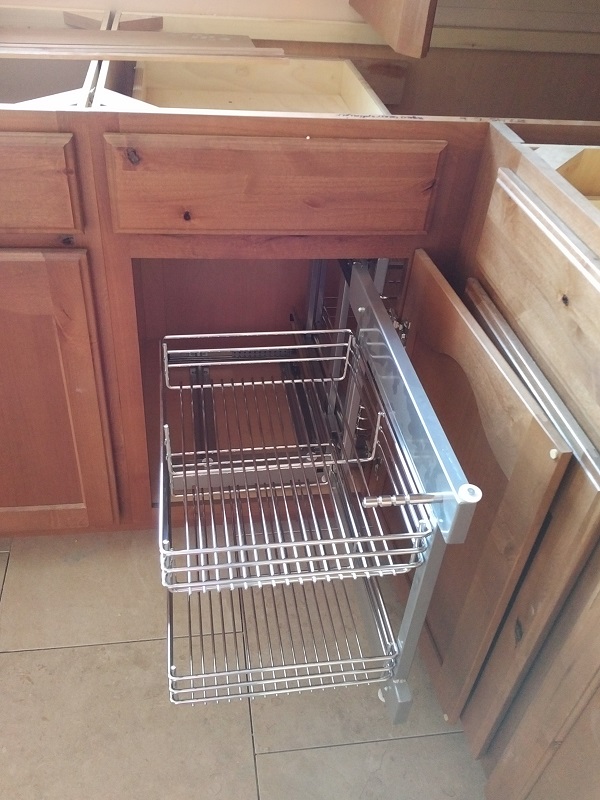 The corner cabinet swing out shelves. 05/27/16



The appliance garage in the corner. Counter tops in a week or so. 05/27/16


Once the interior painting and floor tile is complete, they should install the garage doors.

They are estimating mid-June for us to close and take possession.


More to come!


Previous Page
Next Page - June
Back to the Index Page

Last modified 5/29/2016